This is our community. 
Our Owasco team is from all over the Durham Region! We don't just work in this community, we live in it. We have been connected to this community for years. They are our friends, our family, our neighbours and they have been for 50 years. Our team is what makes us so successful!
Keep reading to see just some of the many ways that we have been involved in the community over the years. 
---

Lakeridge Health Foundation
Keep reading to see just a few examples of the many events & donations we have made to the hospital over the years.
Report to Doners, 2016 – 2017
Progress Continues on Better, Faster and Safer Campaign
"The technology and impact involved with this hospital program is fascinating," says Bob Verwey, President of OWASCO Inc. His organization's generous donation of $100,000 will be used to fund the innovative new equipment in the IR suites. "In my industry, technology is constantly changing to better serve our customers so I have a deep understanding about the need for new, updated equipment in our hospital. Our loved ones deserve the best when it comes to their health and I'm proud that my business can get behind something like this."
In Bob's case, his organization has not only pledged a major gift, they've committed to running community events such as MayFest, to help bring in additional funds for the project. In addition to that, Bob is leading the charge with other local car dealerships in an exciting project called Drive4Dollars that will see united support from dealers across our community. READ MORE
---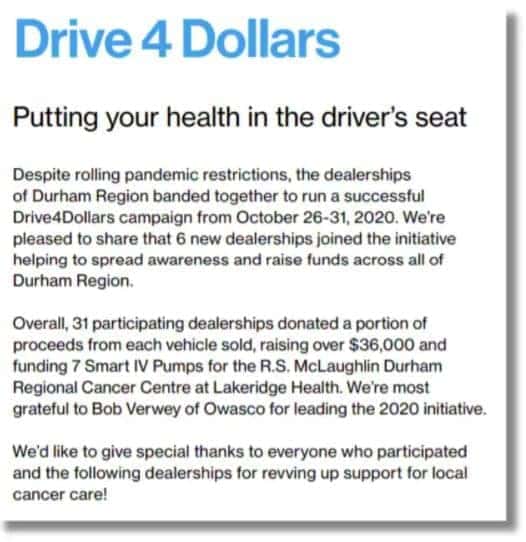 Drive4Dollars
We spearhead the annual Drive4Dollars campaign in the Durham Region to support the Durham Region Cancer Centre!
Many Owasco employees have had to visit the cancer ward (for either themselves or family members).
We are proud to have helped in any way that we can.
READ MORE
---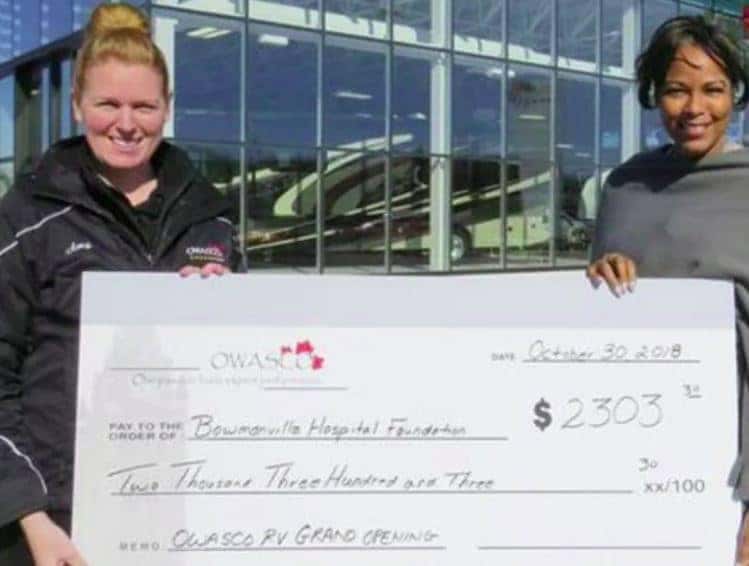 Owasco raises funds for Bowmanville hospital
Grand opening event garners more than $2,000 for hospital foundation
Clarington This Week
Monday, November 19, 2018
CLARINGTON – Owasco celebrated the grand opening of their new RV Centre in Clarington by supporting the Bowmanville Hospital.
"We are thrilled to join the Clarington community and couldn't think of a better way to celebrate than by supporting Bowmanville Hospital," Owasco General Manager Amy Closter said in a press release. "This is an exciting time for the Bowmanville Hospital Foundation as they work to improve the level of healthcare available for the members of our new community and we were happy to support them at the first of many fundraising events to come."
READ MORE
---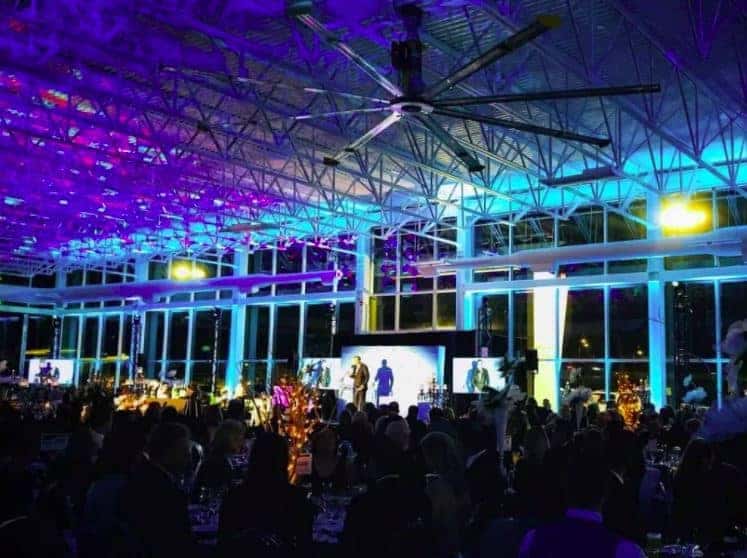 Lakeridge Health Foundation Gala 2019
This past fall, the annual Lakeridge Health Foundation Gala Committee truly hit the road to drive the 2019 Gala towards success. On November 2, 2019, honoured guests were welcomed into a glamourous, transformed space with Owasco RV Centre as the 2019 unique venue for another memorable Gala.
… With support from attendees, the 2019 Gala raised over $294,000 for cancer care at Lakeridge Health. Thank you to everyone who came together to support this vital cause for our Durham Region community. 
READ MORE
---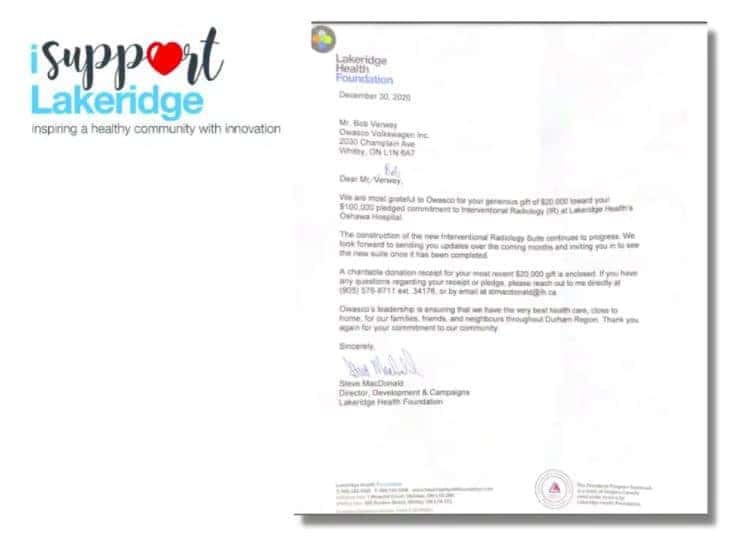 Raise a Little Health Silent Auction
Owasco donated a prize to this wonderful event. Click the link below to read the thank-you letters from the Lakeridge Health Foundation. READ MORE
---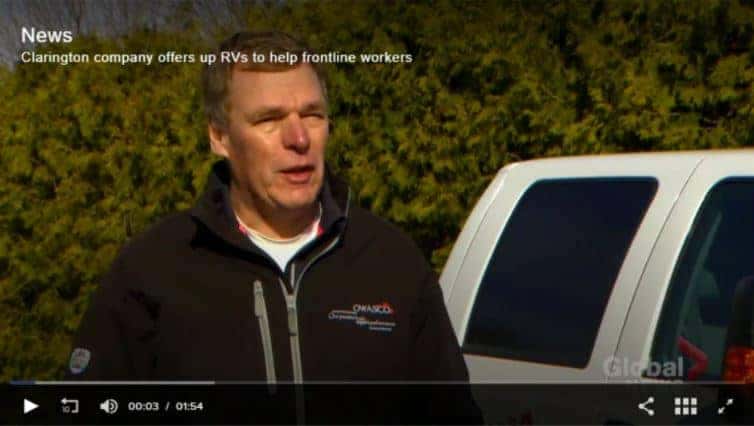 Clarington company offers up RVs to help frontline workers
OWASCO Inc. is hoping to bring relief to frontline workers who are treating patients around the clock amid the COVID-19 pandemic. Brittany Rosen has more. READ MORE
---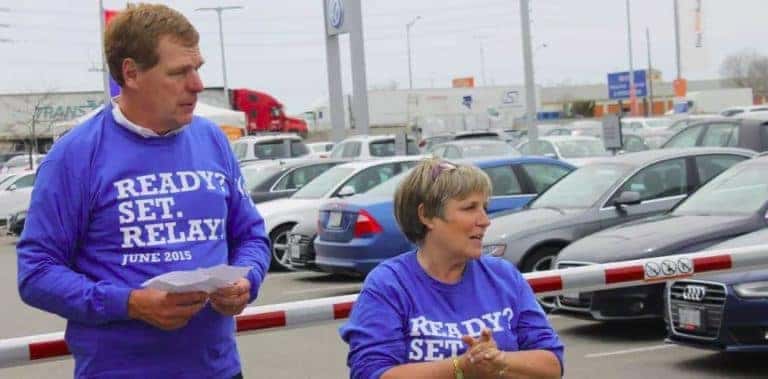 Relay for Life
We are one of the biggest sponsors equaling Canadian Tire, CTV news and TD Bank for the Canadian Cancer Society Relay For Life Oshawa. Owasco is the official Survivor Sponsor at the Oshawa Relay, where Bob speaks from the heart about those touched by disease.
When Owasco started working with the cancer society on the relay for life well over 15 years ago; very little money was being raised. Oshawa Relay alone now raises in excess of $500,000 each year. Owasco also enters it's own Relay team consisting of employees and members of their family. The company received a long standing award for our support in the Relay for Life from the Canadian Cancer Society. Owasco is a proud sponsor of The Canadian Cancer Society Relay For Life Event. We give prizes for those who have obtained the highest sponsorship in the Oshawa & Clarington Relay For Life Sponsorship Pledge Campaign.
---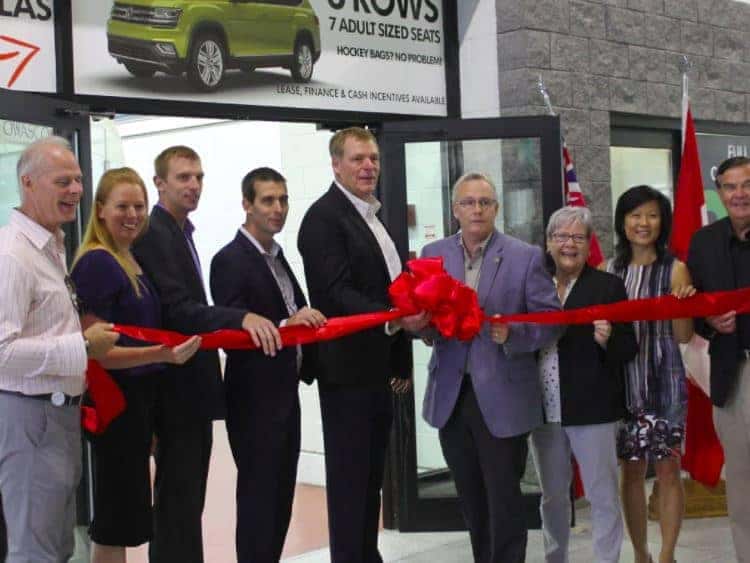 Community Centres & Sports Teams
When families go to Iroquois Centre in Whitby or Delpark in Oshawa, they can't help but know our name. We have sponsored pads in both community centres for years. Our sponsorship has helped make after-school activities more affordable to the families in our community. READ MORE
We even sponsor sports teams & tournaments in the Durham Region! We have been doing this since the 1970's! Click the buttons below to see just a couple of paper ads for Team Owasco through the years!
---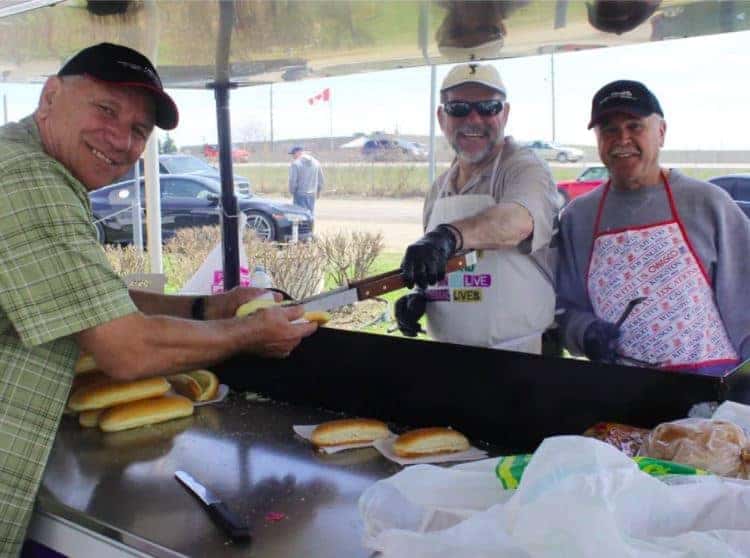 Durham Region Community Events
We have met so many members of the community through events that we have been so proud to be a part of. Here are just a few of the many events we are a part of: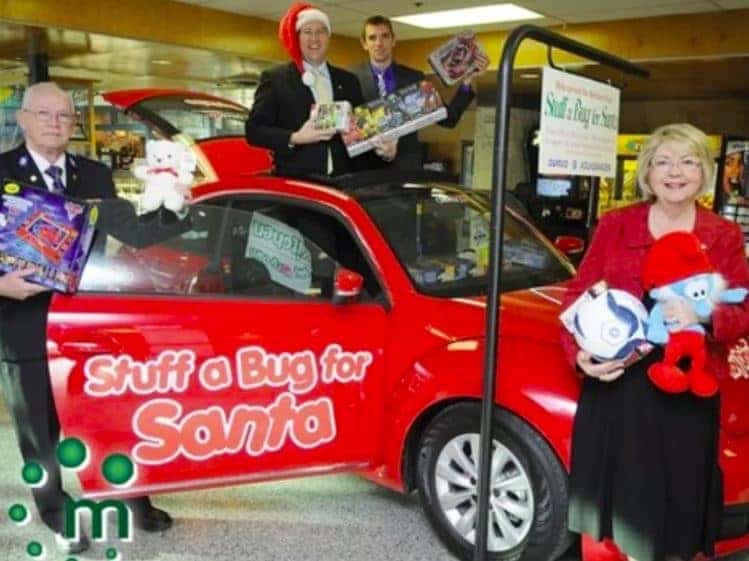 Stuff-a-Bug for Santa
WHITBY — Residents are encouraged to get into the giving spirit this holiday season by helping those in need through the Stuff a Bug for Santa campaign in Whitby.
Established in 2001, the annual campaign features a Volkswagen Beetle as a key driver behind the cause by allowing people to stuff donations of toys through its open sunroof. The Salvation Army then distributes the gifts to disadvantaged families in the region.
"Every year, it's a challenge to get people's attention during this busy time of year and it's complicated further because of the challenges in the economy over the last three or four years," says Doug Blakely, manager of advertising and sponsorship with the Town of Whitby.
READ MORE
---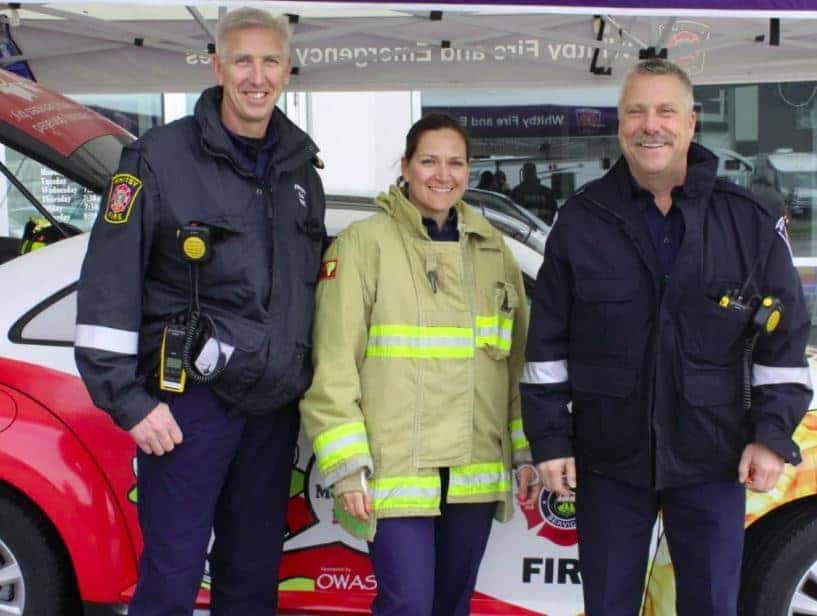 Durham Region First Responders
We are proud to have a good relationship with our city's first responders. We have been offering them special pricing and discounts for many years.
This has given us the ability to really get to know the people
who is keeping this community safe?
We even donated a VW Beetle to the fire department!
---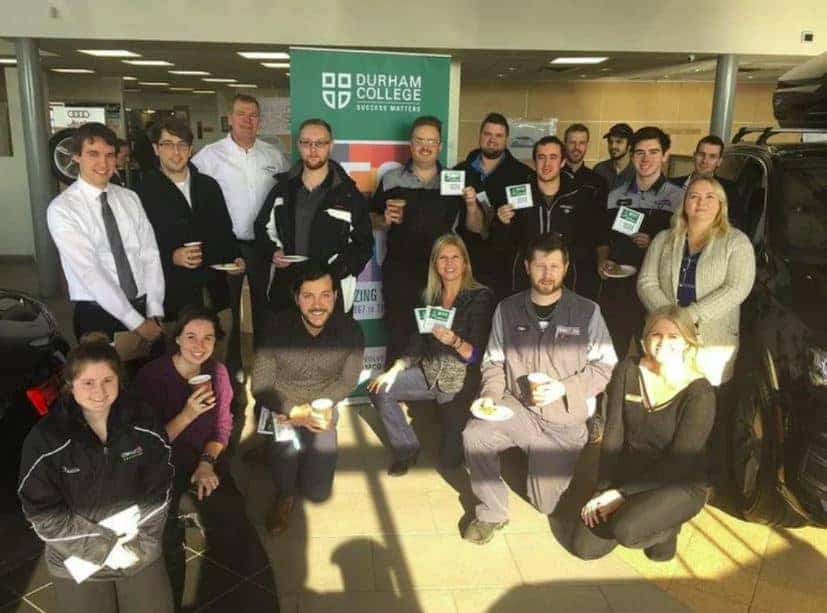 Durham College & Ontario Tech
We have proudly worked together with Durham College & Ontario Tech to help support and shape their students.
Some of the projects we have been involved with:
Members of multiple Program Advisory Committees
Placement & Co-op positions for students
Employment opportunities for students
Judging & sponsoring DCMC each year
Student donor awards
Vehicle donation
And more!